Safeguarding Our Seed From Suds
Maine state officials are banning several beermakers from using "controversial" labels on their products. One, called Santa's Butt Winter Porter shows jolly old St Nick looking back over his shoulder with a pint in hand.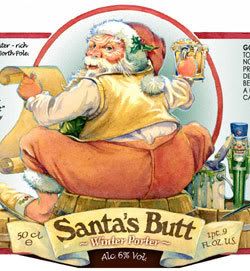 The other two banned labels show bare breasted women.
I happen to be firmly on the side of Maine State Police Lt. Patrick Fleming, who says the label with Santa might appeal to children. In fact that's probably what those brewers had in mind, knowing the appeal that breasts have, especially to the younger crowd. "Let's get 'em hooked as soon as they can waddle" you can almost hear them say.
We can't stop here. Shamelessly using Santa to lure our impressionable urchins to a life of drunken debauchery is only one way to corrupt them. Let's ban all tantalizing images!

swearing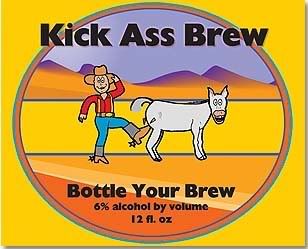 animal abuse

satanism
sexism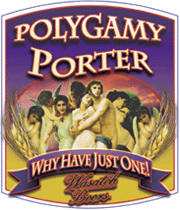 mormonism